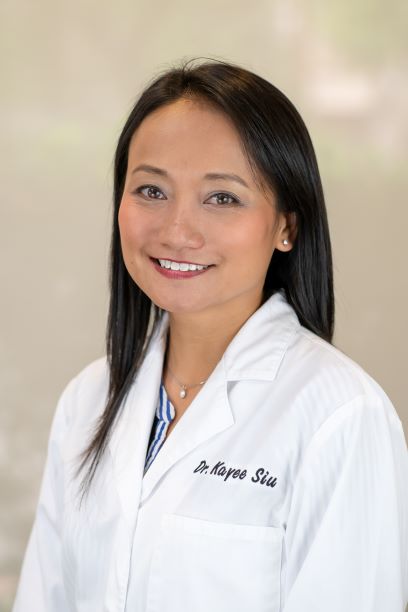 Kayee Siu
DMD/ FAGD
Dr. Kayee Siu has been serving the South Sacramento area since 2007. She works hard to provide the best treatment and preventative care possible, as well as thriving for excellence patient experience.

Dr. Siu is a graduate of Tufts University in Boston, where she graduated near the top of her class. She is a current member of the American Dental Association, California Dental Association, Academy of General Dentistry and the Sacramento District Dental Society. She has continued with her education and her passion for dentistry since 2007. She received her fellowship stauts from Academy of General Dentistry in 2015, an award only 7 percent of general dentists in the US and Canada obtain. She studied orthodontics with USDI and POS in order to provide orthodontic care to her patients, in addition to general dentistry. Dr. Siu is is certified to provide "anxiety free" oral conscious sedation dentistry.
Dr Siu enjoys serving her community at the annual California Careforce event in Sacramento and Indio CA. She also completed her first international dental mission trip in Jamaica 2018 and she looks forward to many more to come. When she is not caring for your dental health, she enjoys travelling the world with her family and spending lots of snuggle time with her dog Timmie
Dr. Siu prides herself on being a gentle and compassionate dentist who listens to her patients needs and aim to exceed their expectation on a daily basis. Patients who come to see Dr Siu truly appreciate the honest and open communication, as well as her genuine care for their dental health.
Kayee Siu, DMD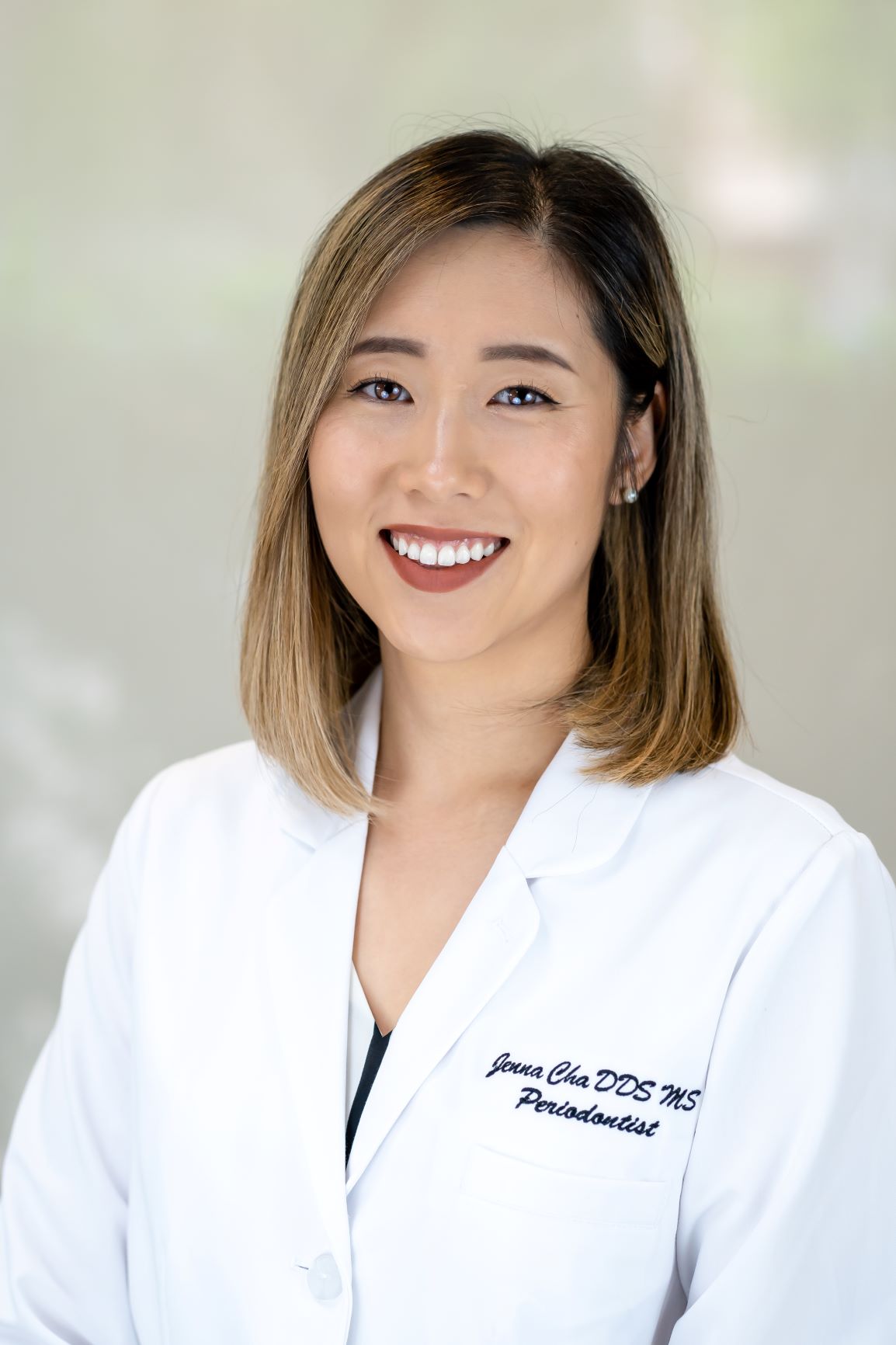 Jenna Cha
DDS/MS
Dr Jenna Cha is our talented periodontist whom provides a wide range of surgical services, from gum surgeries to implants placement, for our patients since 2017. She earned her Doctor of Dental Surgery degree with Honors at the University of the Pacific, Arthur A. Dugoni, School of Dentistry in San Francisco, CA. She then completed an advanced specialty training program in Periodontics and Dental Implant Surgery at Oregon Health and Science University (OHSU) in Portland, OR.
Dr. Cha was a recipient of the Best Resident Research Award. She earned her Master's degree at OHSU Periodontics program and presented/published her Mater's research through the International Journal of Oral and Maxillofacial Implants. Dr. Cha is also Board Certified in Periodontology. She specializes in treating periodontal disease, dental implants, periodontal plastic surgeries ("gum grafts") and soft/hard tissue regenerative periodontal procedures. She is also certified in Oran and IV sedation in the state of California.
Kayee Siu, DMD